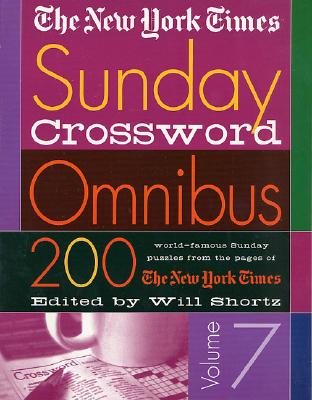 Last July, killing time during a lengthy layover in the Newark airport, we made excellent use of a Borders gift certificate, buying a couple novels and a beefy book of New York Times Sunday crossword puzzles. To date, we've labored through 55 of these puzzles. Admittedly, there comes a point with some of them where we have to go to the answers in the back of the book to fill in a few gaps. One or two we felt compelled to give up on altogether. Most of the time, though, we see them through to completion.

We were filling in a couple this weekend and, as always, there were a few clues in each that stood out as especially clever. So if you're into it, you can have a go at those clues yourself. Sure, it's not quite the same, but maybe you'll enjoy them too. We'll give you all the info we had as we filled them in, for your puzzling pleasure. When you want to see the answers, highlight each answer box to reveal the "invisible" text. Have fun!

Put before Descartes
Head material, perhaps
Weeks per annum?
Jr.'s Jr.
Waterproof: England :: _____: U.S.